Mobile App Development
Mobile apps help business owners create a powerful connection with their customers, right where the already are...on their mobile phones.
Popular Features
collect reviews, Order Food, Make A Reservation, your App can do it all!
Easily Collect Customer Reviews
Make it super easy for customers to leave reviews, by letting them review your business right from your own mobile app. Prompt users as they leave your store, or offer them a discount for leaving a review, this feature allows you to get creative and makes it easy for customers to leave feedback.
Loyalty Programs
Inspire customer loyalty by including a loyalty program right in your own mobile app. Reward customers for making purchases, or visiting your store, and let them easily track and redeem rewards. This will keep customers coming back, and promote more frequent purchases. A great way to add value to your customer, while increasing your bottom line.
Push Notifications
Want to reach all of your customers, and potential customers at the same time? The push notifications feature makes it easy to send updates, sales, events, or just about anything else to not only your mobile app users, but all of your social media profiles as well!
Grow your Social Media Following
Grow your social media following, by including links to like your page, follow you, or leave a review right on your homepage. Better yet, let your customers share your app, promotions, or anything else with their friends and family on their social media or via email with easy to use share buttons!
Grow your Mailing List
Having trouble growing your mailing list? Use your mobile app to prompt users to sign up to receive exclusive content or claim a promotion, without ever leaving the app.
Organize Events
Make it easy for your customers to view your upcoming events, including location, time, and date details. They can also notify you that they'll be attending, and sign up for remidners, right from the app.
Features By Industry
Custom tailored solutions for the automotive, real estate, & food industry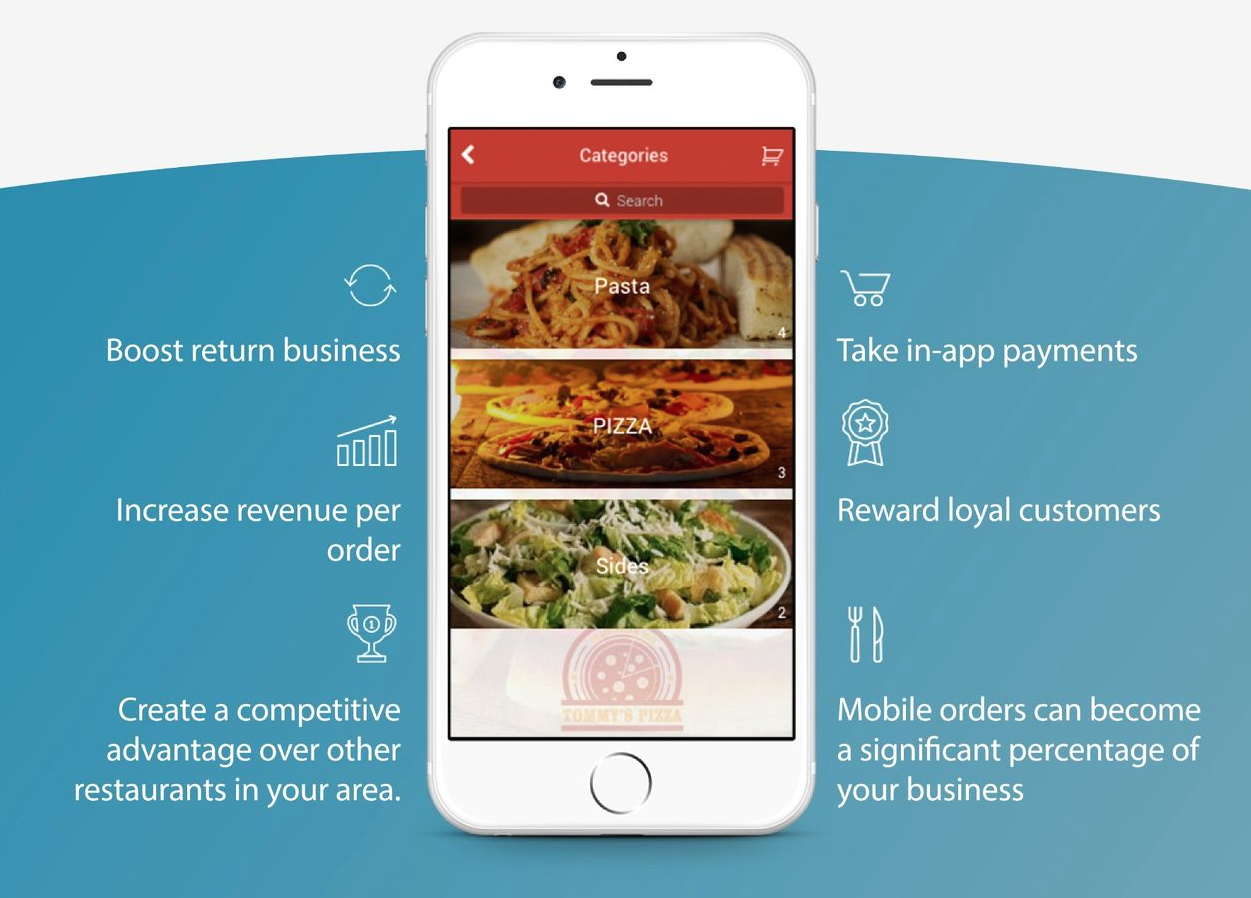 Free Mobile App Consultation
Fill out the form below & we'll get in touch to explore how your business can benefit from it's own mobile app.